Day 4 continued
---
[ Follow Ups ] [ Post Followup ] [ Yellowstone Up Close and Personal Chat Page Version 1.60 ] [ FAQ ]
---
Posted by Rick (71.72.159.41) on 13:29:52 07/09/14
In Reply to: Day 4 continued posted by Rick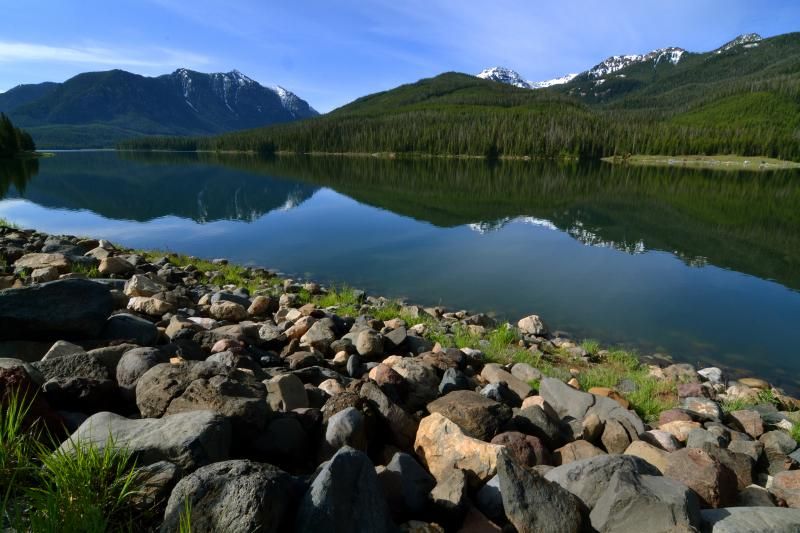 Reaching the car, we drove back down the canyon and stopped to admire Hyalite Reservoir, which we had passed on the way to the falls earlier. A pretty body of water with what looked like a number of excellent campsites along it.

Oh, and see that expanse of blue sky? Yeah, take a good look, because that would be a mighty rare sight in the next few coming days.

Leaving the canyon, we drove back through Bozeman, got on the highway, and headed for Gardiner. We'd be rafting there in a few hours and then spending several nights in town.

More later......
---
---
---
[ Follow Ups ] [ Post Followup ] [ Yellowstone Up Close and Personal Chat Page Version 1.60 ] [ FAQ ]