Here ya go...
---
[ Follow Ups ] [ Post Followup ] [ Yellowstone Up Close and Personal Chat Page Version 1.60 ] [ FAQ ]
---
Posted by 46er (73.150.66.119) on 16:45:21 10/29/18
In Reply to: Webcam posted by Jeannie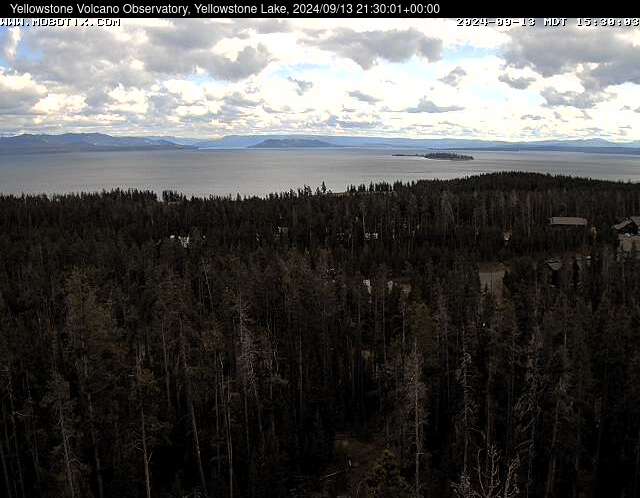 with a link to help.

"Yellowstone Volcano Observatory's Webcam at Yellowstone Lake

The camera view is south-southeast over Yellowstone Lake from the cell phone tower near Fishing Bridge. Stevenson Island is visible within the lake on the right. The view extends down the Southeast Arm between the Promontory (low ridge rising from the lake) and the eastern shore. Above the shore, the acid-bleached Brimstone Basin remains white even when the snows have melted. The Absaroka Mountains in the background are composed of approximately 50-million-year old volcanic rocks that long precede the current volcanic activity at Yellowstone, which started about 2.2 million years ago."

---
---
---
[ Follow Ups ] [ Post Followup ] [ Yellowstone Up Close and Personal Chat Page Version 1.60 ] [ FAQ ]